Finding the Right Neighborhood: Some tips before you make that offer.
You've found the house that feels like a home. After a few visits you have no doubt that this is IT. It's the right price, the right size, but…
Is it the right neighborhood?
That's a tough question. It's hard not to be so distracted by the home that you forget to look around when you walk out the front door. However, it's important to observe EVERYTHING when you're making such an important decision.
Things like noisy neighbors and high traffic aren't going to go away – which could turn your dream home into a nightmare.
As you continue your home search, Patrick Finney of FINN Real Estate has these suggestions for you:
Take a drive.
Drive around the neighborhood at different times of the day, both during rush hour and in the evening to get a feel for the neighborhood. Even better, take a walk – this really gives you a feel for the neighborhood and allows you to take it all in.
Be cautious.
It might sound like a good idea to talk to the neighbors, but be careful. Many have their own agendas and are not representative of the overall neighborhood; some don't want people to move in or have change.
Do your research.
Visit objective county websites for crime statistics, school rankings (ColoradoSchoolGrades.com), and ask your Realtor for the Walk Score (the closer to 100, the score is, the more walkable the neighborhood is to local restaurants and shops).
As always, it's important to have open communication with a Realtor that you feel comfortable with. After all, it's that person who should be the expert in the area where you are looking. This is a big decision and your Realtor should not only guide you to your new home, but also know the "neighborhood personality" that will best fit your needs.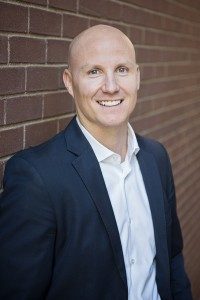 Patrick Finney is the owner and managing broker of FINN Real Estate in Denver, Colorado. He has been named a Five Star Agent by 5280 Magazine and has over 13 years of industry experience with $240,000,000 of real estate sold. He is an active supporter of many non-profits, including the National Multiple Sclerosis Society and the Leukemia & Lymphoma Society.

2