Denver Real Estate: Finding an edge in a competitive market
The Denver Real Estate market is one of the most competitive markets for buying and selling a home. The homes and properties within the city limits of Denver are most impacted by this trend and most sensitive to this demand. If you are looking to sell your Denver home, you may decide to try and sell it as quickly as possible – search "sell house fast" online for advice on the best way to do that without going through the standard procedure. But if you would rather stick to selling your home with the help of an estate agent, then there are some things you will need to do. The best Denver Real Estate agents and City of Denver experts have shared their insight to provide you with a competitive edge.
Maximize your Outdoor Living Space
Denver, Colorado is known for its beautiful weather year-round and the seasonal variety and diversity in our topography.
Denver offers great views in every direction with stunning colors changing scenery; from sunrise to sunset the experience will always be different.
Any outdoor space from the front yard to the back should be maximized! One method of doing this is through efficient usage of your garage to store anything unsightly. Do not worry if you don't have one, prefab garages and other outdoor storage solutions can be quickly installed on your property. These solutions have been known to increase property value in some cases, therefore it is something practical to look into. Also, things like a shed with porch can help to add some extra comfort to your garden. They act as an out-house to the main home and can be converted into a living area, office space, or anything you want! Once the outdoor space is tidied, showcase as much as possible by placing small tables, fresh plants, candles and pillows to create an inviting appearance. For great tips and ideas on decorating small outdoor spaces and themed designs, check out this article from Real Simple.
Keep it minimal if the view is the main attraction! Adding flowers and plants will ensure an uplifting outdoor experience. If your home does not feature an outdoor space, bring the outdoors inside and showcase any indoor space where sunlight and windows are abundant. Select window treatments that allow for maximum sunlight into the space. If you find yourself needing to buy anything, don't overspend! Be savvy and find more info about coupon codes you can use to save money.
Highlight your Niche Neighborhood
Urban Denver neighborhoods are as unique as the lifestyle and families who reside in their respective neighborhoods.
Take the time to share the unique details and personality of your Denver neighborhood and highlight these features in the description of your home.
FINN Real Estate buys and sells homes in the Denver metro area's most popular city neighborhoods and markets. "We only focus on 11 inner city residential neighborhoods in the City of Denver, which allows our team to better understand the people, the culture and the pulse of every property in these neighborhoods," states Patrick Finney, owner of FINN Real Estate.
Our Denver Real Estate experts will know your neighbors and the related variables that will impact your buying decisions. They will also have an understanding of realistic commute times during peak travel, availability of street parking and traffic conditions on your street. They will know the culture of the school that may best support your child's learning behaviors and social personalities. Your buyer will likely want to know of the nearby bike and walking paths and overall safety of your neighborhood. For a complete list of Denver's neighborhoods and hotspots, visit University of Denver neighborhood guide.
Showcasing your home
Detach emotionally and get an unbiased perspective on design and decor. Preparing to sell your home often requires the perspective of one who is less emotionally invested in your home than its' residents can offer. Ideally, acquiring unbiased input from someone who has never been to your home or an honest friend whose advice you trust will be helpful to assess placement of furnishings and decorator pieces.
Impartial insight will allow you to better visualize your home independent of your life story.
Next, minimize your personal items and valuables. Not only will this provide potential buyers with a "blank canvas" allowing their imagination to engage and better visualize your home as their home.
Storing away all personal items you have on display in your home will also keep your valuables safe in your absence while your home is being shown by other agents. Our agents can offer suggestions to add designer touches that will optimize your space and make it attractive to every potential buyer, preventing you from hiring a professional stager and saving you thousands of dollars. HGTV offers a variety of free resources to get started; find out their 15 secret staging secrets.
Make your property move-in ready
It is common for potential buyers to forfeit an inspection of the property prior to the transaction to compete in this market. However, many of these buyers will not purchase a home that is dated or requires repairs.
Buyers are more likely to submit an offer on a turnkey property and a home that is move-in ready.
It is quite common for buyers to leverage all their financial resources prior to the closing to produce the highest amount of cash for their down payment. Furthermore, it is much easier to secure a low interest rate for financing the home than it is to secure a low interest rate for renovations post-purchase. Visit FINN Real Estate preferred vendors page for trusted a trusted handyman!
Price it Right
Do your research and price your home right in the initial listing. Price reductions of a property often concerns buyers and devalues your home. Complete a full home valuation and CMA (Cost Market Analysis) to gain the most recent and accurate property valuation.
Be wary of several online tools that claim to provide you with up-to-date and accurate property valuations.
These resources can be outdated and lack the details necessary for the most accurate analysis. "There are intricate details and considerations for every property that cannot be fairly evaluated by a robot, resulting in misleading values and appraisals being thousands of dollars off," comments Steve LaPorta, experienced Denver property appraiser and real estate broker.
There are extenuating circumstances that will impact your valuation report and are often not included in the online software valuations. Beyond the standard considerations, these include but are not limited to; square footage above grade level versus basement square footage, style of home, age of property, type of car storage and overall storage, condition of your home, location and marketable upgrades.
An experienced appraiser/ realtor will be your most accurate source of valuations. FINN Real Estate offers free market valuations and appraisals without any commitment to sell.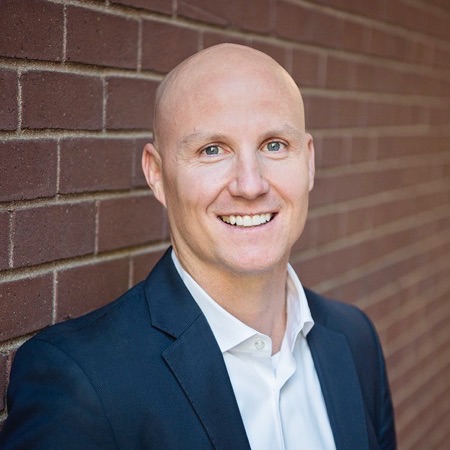 Patrick Finney is the owner and managing broker of FINN Real Estate in Denver, Colorado. He has been named a Five Star Agent by 5280 Magazine and has over 13 years of industry experience with $240,000,000 of real estate sold. He is an active supporter of many non-profits, including the National Multiple Sclerosis Society and the Leukemia & Lymphoma Society.

2