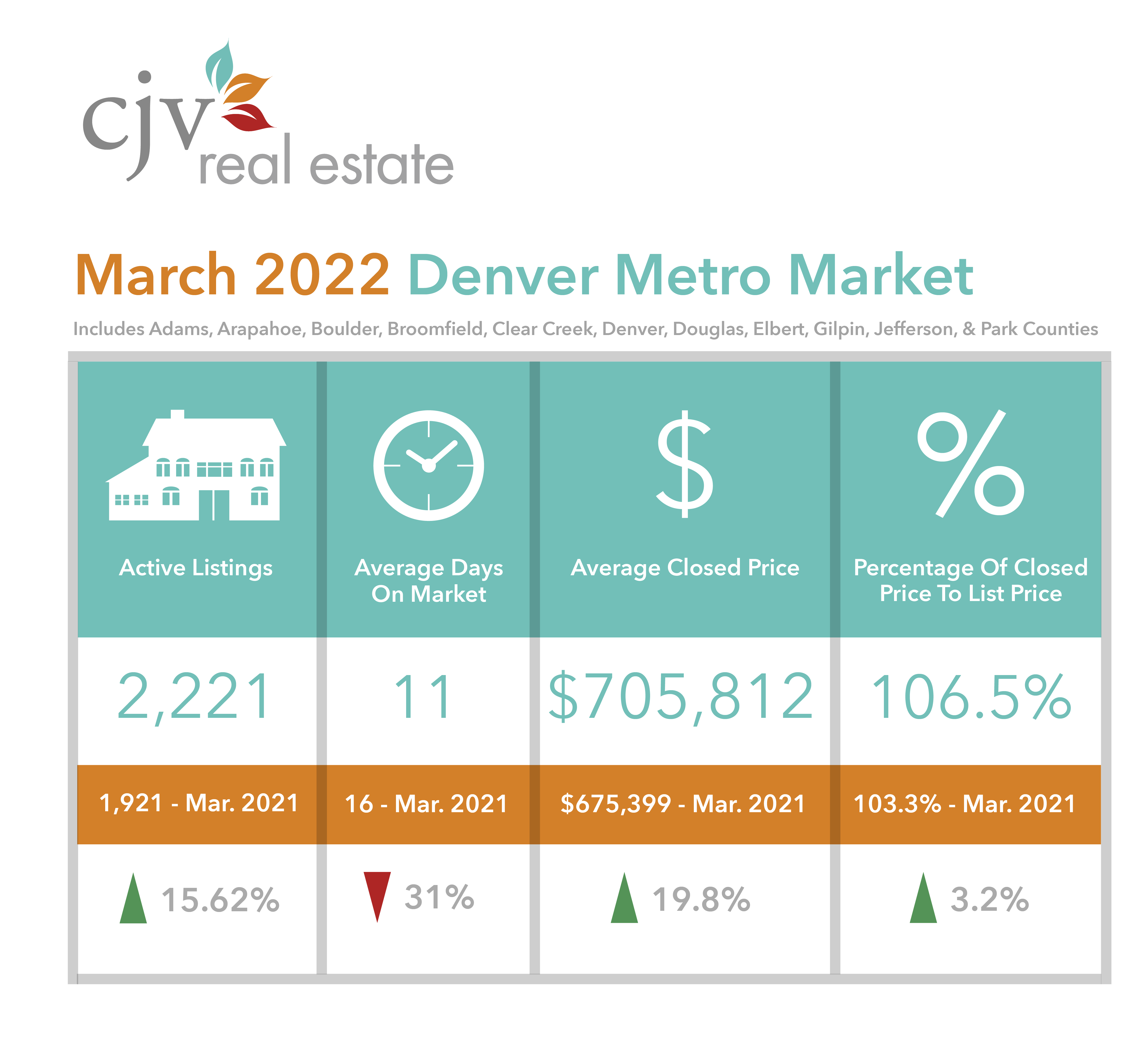 A bright spot for buyers in the Denver market!
The Denver Market update for March 2021 from the desk of Patrick Finney, owner/founder of CJV Real Estate. Per the usual in this Denver market, the numbers look great for Sellers and challenging for Buyers…
An increase in Denver market inventory
HOWEVER… a bright spot for Buyers in the Denver market – a 15.62% INCREASE IN INVENTORY from March 2021 to March of 2022 and 81% INCREASE in INVENTORY from February! The ALL CAPS is a sign of just how excited I am at increased listings.
While Spring inventory typically increases, this is still a good sign! Now, we just have to see if the trend continues in the upcoming months.
Interest Rates
It is true that interest rates have significantly increased, from the low 3% range at the beginning of the year to approximately 5% now. This is going to impact some buyers' abilities to purchase at the initial price they were looking at. However, there is still so much cash out there in this market that overall pricing is currently unaffected.
Let's hope inventory increases and prices ease up soon.
Advice for Buyers and Sellers
Sellers, be happy that you're selling at an all time high! The tide may be shifting, so meet with a professional today!

Buyers, with decreased affordability, you may need to lower your price target. Don't forget – buying in Denver has been one of the best places to buy in the country for the last 3 decades in terms of home price increases.

So just think – once you're in, you're in!  Plus, you get to enjoy all that Colorado has to offer!"

2