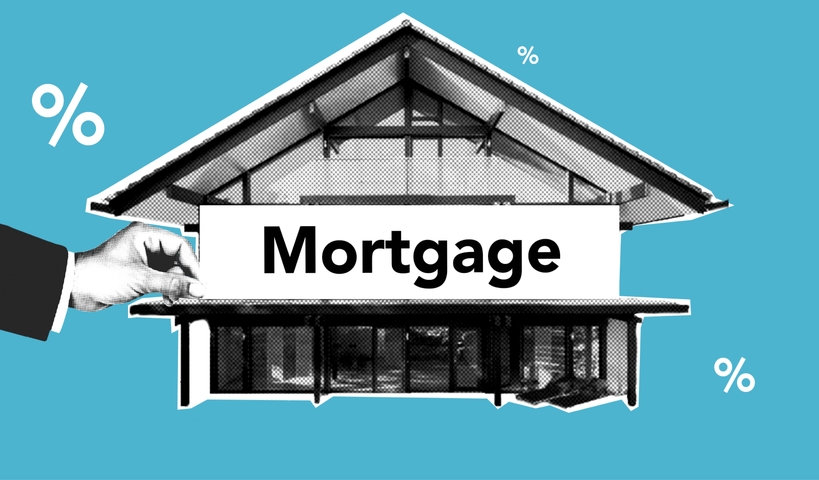 In this market, should I buy a house?
Housing is something we all have an interest in. We all need a place to live. We can all relate to the monthly cost of a mortgage. And everyone loves to tour homes for sale (digitally or in person). If anything, the pandemic only underscored the importance of housing: "The median home was worth about $285,000 at the beginning of the pandemic; it was valued at $435,000 two years later." After record-breaking price appreciation, headlines everywhere are predicting even higher prices. Too easily, high prices, bidding wars, and FOMO (fear of missing out) lead to buyer's remorse. In this environment, how do we move forward? Buyers are rightly concerned and wondering, "should I buy a house?"
Take it from the experts
There are three individuals I turn to for insight when it comes to the housing market: Ivy Zelman, Bill McBride, and Mike Simonsen.
Ivy Zelman is the CEO of an investment firm dedicated exclusively to the housing industry. She called the top of the real estate market in 2005 and the bottom of the housing market in 2009. When Ivy speaks, people ought to listen. 
Bill McBride runs the blog Calculated Risk. Greater than any credentials are his endorsements. Nobel economist Paul Krugman looks to Calculated Risk as his "go-to site on housing matters." Similar to Zelman, McBride called out the lending practices during the housing bubble, economic collapse, and GDP rebound in 2009.
Mike Simonsen, the founder of Altos Research, publishes weekly housing market updates, far in advance of monthly MLS published data.
Is the housing market going to crash?
These experts are answering the questions on everyone's mind: Is the housing market going to crash? Is the housing market going to slow?
What are these experts paying attention to? Mortgage Rates, Supply, and Demand. Check out these great stats and graphics below from Bill McBride.
Mortgage rates are rising
The chart below shows 30-year mortgage rates are now above 4%. This is above the record lows of the last 18 months, and back to the average rate over the last decade.
Housing Demand Remains Strong
Purchase demand remains strong. It seems there is a rush of buyers who have missed out during the last 12-18 months and are rushing to get in before rates rise even higher. 
In such a situation, home-buyers looking for an affordable home can start by looking for expert help from real estate agents they trust. As for the financial aspect of it, a mortgage advisor could prove to be the support needed to wade through the high-demand market at this point.
Inventory is constrained by supply chain backlogs.
Despite strong buyer demand, builder sentiment continues to slip. The construction industry is grappling with ongoing building material production bottlenecks that are raising construction costs and delaying projects. We've all heard about the backlog of refrigerators and appliances and seen the empty aisles in the grocery store. Reports from across the country confirm the same effect of the pandemic on housing construction.
From John Burns Consulting senior research analyst Matt Klinger: "Supply chain bottlenecks still not easing up, according to our recent survey of building material dealers. Trucking issues were the focal point this month, but labor and widespread product shortages also continue to cause headaches."
And from Rick Palacios Jr., John Burns Director of Research: "Still tough getting windows to builder job sites."
Simultaneously, market forces are responding to this demand. We currently have the most single-family homes under construction since 2007 and there are more multi-family housing units under construction than at any point since 1973.
Will rising interest rates cool the market?
According to Ivy Zelman: there's a massive pipeline of homes that, if all gets completed over the next year and a half, [will] have an oversupply causing pressure on home prices.
What about the driving force of demographics and the generational demand reported in the media?
Zelman reports that a lot of the momentum is coming from private investors looking to diversify from the stock market. Competition to primary (first-time) home buyer come from second homebuyers, institutional capital, fix and flip investors, and iBuyers. In most cases, these forces are also paying upfront using cash.
Zelman believes the pandemic home-buying frenzy was a result of pulling forward a lot of primary buyers. Furthermore, rising interest rates have historically splashed cold water on the housing market. In 2018, mortgage rates went from 4 to 5 and the housing market came to a screeching halt.
Is it better to wait?
Given this environment of impending supply, Zelman advises waiting, if possible.

One thing I love about Zelman is her frankness. Take her closing remarks from a recent interview, both logical and practical:

"Well, you know, I'm a mother of three. If you need more space and [in] your current situation, you're paying in rent what would arguably be more than what your monthly payment would be if you were to buy today, then I think you have to make a transition. But if you're not sort of in a have to move mode, then I wouldn't because when you look at first-time buyers today, there's going to be a ton of product available coming … winter's coming."

We have a backlog that's at 2007 highs in single family … the pipeline is massive. And when builders build all these homes … there's going to be a lot more choices. So I would be more patient unless you have to because you're just busting at the seams, and … your family is just too big for your home. And again, the monthly payment on a relative basis, rent versus own, should be how you're thinking about it."

There you have it. If you need to buy, then you need to buy. Otherwise, with affordability constrained and record home price appreciation, it might be a good idea to wait. Either way, financial advisors suggest planning to live in the home for 5-7 years to make up for fees or price corrections.

As Mike Simonsen puts it: "If you can afford the house, and you like the house, buy the house." 

2