Patrick Finney Launches patrickfinney.com
Our founder, real estate agent and property developer, Patrick Finney launches his new website, patrickfinney.com. Aiming to provide Denver's real estate community and local home buyers with a new resource for advice and greater insight into his latest projects and partnerships, Patrick launched patrickfinney.com. Patrick recognizes the importance of providing services and results that clients can count on.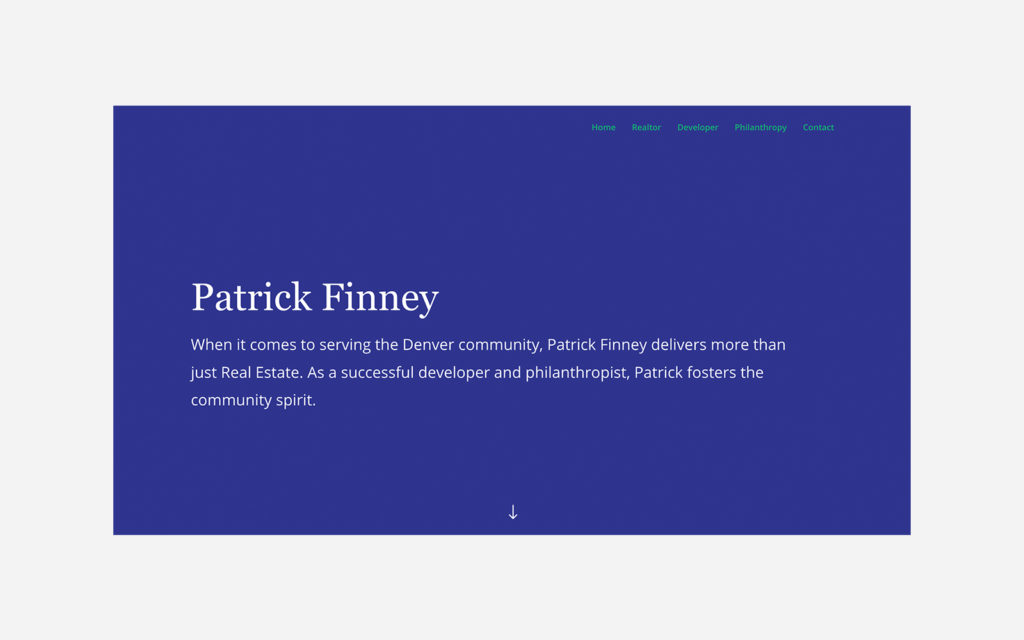 The fully responsive and mobile-friendly website features his latest property developments, relevant, up-to-date information about his real estate practice, CJV Real Estate and outlines all his philanthropic and charitable partnerships. Designed to be user-friendly, patrickfinney.com has a streamlined and easily navigable interface, allowing it to highlight the essentials.