The Homesnap App: The Must-Have App for Homebuyers & Agents
There's an app for that.
From scheduling your next shipment of paper towels to carrying your wallet in your phone, there is an app for just about everything. Now, thanks to the geniuses who created the Homesnap app, there's a way for homebuyers and agents to keep up-to-date with listings using one helpful tool.
Homesnap Pro for Agents
Let's face it. As agents, we're always looking for an edge and the most effective ways to stay current in an ever-changing market, which allows us to sell luxury homes to as many homebuyers as possible.
With real-time information and the ability to collaborate with buyers and other agents, Homesnap Pro can help you broaden your client base, something that works great alongside skip tracing real estate software and other packages on the market. From one-tap messaging to customized email marketing options, this tool is an effective way to connect on the go. Keeping customers in mind with apps such as this is important, they need to be able to navigate and use it without coming up against roadblocks. Using a CRM platform from websites like Ascend Lead Sites will help provide this for real estate businesses who want to make sure their customers are always happy with the outcome.
More about Homesnap
Homesnap was founded in 2008 as a platform for people to easily explore homes and search listings on the go. The app is now used by more than four million consumers and 400,000 real estate agents.
Using the Homesnap app (available for iPhone, iPad and Android devices) you can snap a photo of any home, nationwide, to find out all about it. For listed homes, you may be able to see interior photos too! When you're ready to buy or sell real estate, you can contact a real estate agent within Homesnap to schedule a showing or list your home in the MLS.
And it's not all from one source! Unlike other applications, Homesnap takes material from many resources. This means that you're receiving the most accurate information available. Their data is pulled from and uses:
Over 40 MLS real estate databases
Property tax records
Census data
Geographical boundaries
Property polygons
School information
Mortgage rates
So, if you're thinking of purchasing a home OR if you're an agent looking for new tools to help you reach more clients, check this out!
And don't forget to order more paper towels while you're at it.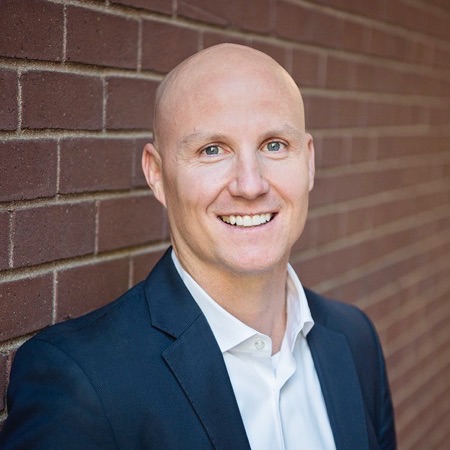 Patrick Finney is the owner and managing broker of FINN Real Estate in Denver, Colorado. He has over 13 years of industry experience and over $240,000,000 sold. Patrick has been recognized as a Five Star Agent by 5280 Magazine six times. He is an active supporter of the National Multiple Sclerosis Society and the Leukemia & Lymphoma Society.

2