Will the Internet make Real Estate Agents Obsolete?
How the internet affects real estate.
The Real Estate game is in a new era.
In the "old days", options for finding or listing a home were limited and there was a clear need for experienced professionals to guide you through the process. However, in today's internet age of Zillow, Trulia, Redfin, Facebook and getagent.co.uk, any average Joe can hunt for their dream home at the touch of a button. This ability may at first glance make the modern day real estate agent seem somewhat obsolete and even confuse prospective home owners or sellers on what value a real estate professional creates.
These informational advances have devastated many other industries like print newspapers and travel agencies. Everyone gets their news from the internet now and travel websites have made travel agencies all but a thing of the past.
Is the agent obsolete?
Throughout my years of experience in this industry I've had friends, family and clients alike occasionally ask "So, won't this happen to the real estate industry as well?"
To be blunt, "No."
I think that because selling and buying a new house is such a personal matter, that technology wont be able to ever truly replace it, and why there will always be a need for professional estate agents such as those at Eric D Schmitt.
My own professional Real Estate Career has been a constant learning process and no two deals are ever the same. That's what allows you to make it personal. Sure, technology can be useful sometimes – some agents are able to make the most of expired listings software, for example.
While finding your dream home is a big part of the process, once you go under contract the real work begins. What happens if there are multiple offers? How do you find a trusted mortgage lender? Plus, there are countless issues that can arise before the closing date arrives.
Despite an increase in the use of the internet, there are some things which real estate professionals still don't use the internet for. Sure, some marketing is done online like with any other modern business, but a lot of marketing materials are still printed as hard copies from somewhere like First American, rather than being internet-based. This is because, quite simply, the internet cannot replace everything. Some things are best left alone.
This is where experienced agents, like the ones at FINN Real Estate, come in handy. It's important to have someone knowledgeable and up-to-date with current laws and regulations on your side. Not to mention the various parts of the process that HGTV doesn't talk about.
Job security in the internet age.
Initially, there is the inspection, which can bring a multitude of issues to light. Then there is the appraisal and survey which can directly impact your initial agreement. These items may make the process seem discouraging or more daunting, but it shouldn't be that way with an experienced real estate professional like the ones here at FINN.
You will always make the choices with your home, but it is imperative to allow a professional manage the process for you. This, in turn, allows you to get the most value out your home purchase or sale without the guess work. That's why, unlike newspapers and travel agents, the Internet age won't get in the way of the need for an experienced FINN real estate agent who will fight for your best interests.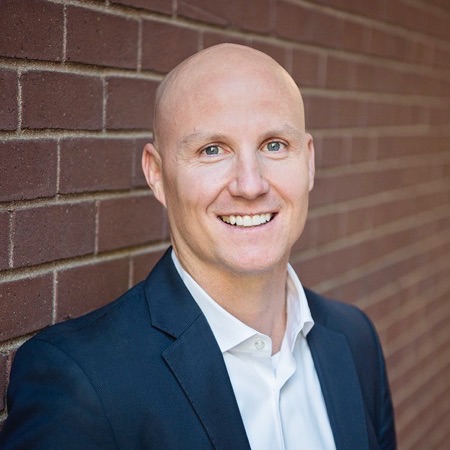 Patrick Finney is the owner and managing broker of FINN Real Estate in Denver, Colorado. He has been named a Five Star Agent by 5280 Magazine and has over 13 years of industry experience with $240,000,000 of real estate sold. He is an active supporter of many non-profits, including the National Multiple Sclerosis Society and the Leukemia & Lymphoma Society.

2